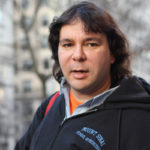 Jacob M. Appel (New York) is the author of three literary novels including Millard Salter's Last Day (Simon & Schuster/Gallery, 2017), seven short story collections, an essay collection, a cozy mystery, a thriller, and a volume of poems. He teaches at the Mount Sinai School of Medicine. Website: www.jacobmappel.com.
Cameron Blais (Rhode Island and Massachusetts) is a fiction writer from Lincoln, Rhode Island. Currently, he studies at Harvard Divinity School and lives in Allston-Brighton, Massachusetts. He has worked alternatively as a bouncer, an aquarium assistant, and a pediatric mental health counselor. Was, his flash fiction in this issue, is his first published story.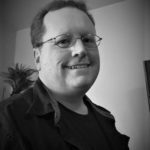 Ace Boggess (West Virginia) is the author of four books of poetry, most recently I Have Lost the Art of Dreaming It So (Unsolicited Press, 2018) and Ultra Deep Field (Brick Road, 2017). His work appears in Notre Dame Review, River Styx, Rattle, Bellingham Review, and other journals. He lives in Charleston, West Virginia.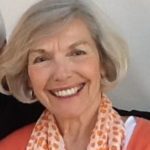 Judith Bowles (District of Columbia) is a poet and her poetry collections include The Gatherer (Turning Point, 2014), and Unlocatable Source (Turning Point 2019). She has an MFA from American University where she taught creative writing. Bowles was a poet in residence at the Bloedel Reserve (August 2019). Her poems have appeared in Delmarva Review, Gargoyle, Ekphrastic Review, Innisfree Journal of Poetry, Better than Starbucks, and Cobalt Review. Her current poetry workshop, guided by David Keplinger, of the Creative Writing Program at American University, has published an anthology, Such Friends as These.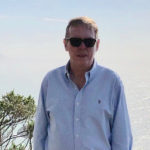 Scott Bradfield (California and UK) is a novelist, short story writer, and critic. His works include The History of Luminous Motion, Dazzle Resplendent: Adventures of a Misanthropic Dog, and The People Who Watched Her Pass By. His writing has appeared in Triquarterly, The Magazine of Fantasy & Science Fiction, The New York Times Book Review, The Los Angeles Times Book Review, The Baffler, and numerous "best of" anthologies. His stories and essays are forthcoming in The Weird Fiction Review, The New Statesman, and Flash Fiction Magazine. Bradfield lives in California and London.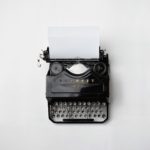 Crystal Brandt (Maryland) is a poet and songwriter in Southern Maryland. She teaches writing at St. Mary's College of Maryland and serves as the poetry editor of EcoTheo Review, a journal that explores the crossroads of ecology and faith. Website: www.crystal-brandt.com.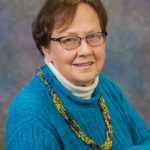 Sherry Chappelle (Delaware) won the 2011 Dogfish Head Poetry Prize. In 2016, she was named an Emerging Artist in Literature: Poetry by the Delaware Division of the Arts. She writes from her home in Rehoboth Beach, sings soprano in choruses of the Messiah with the Southern Delaware Chorale, but she says she never developed the ability to play the guitar with her teeth.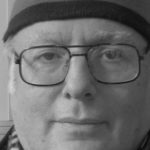 Roberto Christiano (Virginia) won the 2010 Fiction Prize from The Northern Virginia Review. He received a Pushcart Prize nomination for poetry in Prairie Schooner. His poetry is anthologized in the Gavea-Brown Book of Portuguese-American Poetry (Brown University). His chapbook, Port of Leaving, was published by Finishing Line Press. In addition to the Delmarva Review, his writing is forthcoming in The Northern Virginia Review. Website: robertochristiano.weebly.com.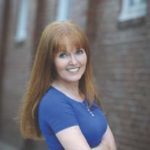 Anne Colwell (Delaware) is the Delmarva Review Poetry Editor and associate professor of English at University of Delaware. She writes poetry, fiction, and nonfiction and teaches all three genres in her classes. She is also a staff member of the Bread Loaf Writer's Workshop. Her poetry collections include Believing Their Shadows (2011) and Mother's Maiden Name (2013). In addition to Delmarva Review, her writing has been published in Bellevue Literary Review, California Quarterly, Southern Poetry Review, The Madison Review, and other publications.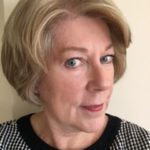 Gail Braune Comorat (Delaware) is a founding member of Rehoboth Beach Writers' Guild. She is the author of Phases of the Moon (Finishing Line Press) and a collaborating poet for Walking the Sunken Boards (2019, Pond Road Press). Her work has appeared in Gargoyle, Grist, Mudfish, Philadelphia Stories, and The Widows' Handbook. She has been an active member of several writing groups in Lewes, Delaware.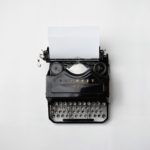 Joan Drescher Cooper (Maryland) is a novelist, teacher, and poet. Her collection of poetry, published by Finishing Line Press, Birds Like Me debuted in October 2019. Her novels include Finding Home at Lilac Hill, Return to Lilac Hill, and Lilac Hill Folly (Salt Water Media). She is a member of Salisbury Rabbit Gnaw Writers, Maryland Writers' Association, and the Eastern Shore Writers Association.
Daun Daemon's (North Carolina) stories have appeared in Fiction Fix, Southern Women's Review, The Dead Mule, Literally Stories, and other publications. She has published poetry most recently in Typishly, Dime Show Review, Third Wednesday, and Remington Review. She teaches scientific communication at North Carolina State University and lives in Raleigh with her husband and four cats.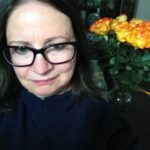 Barbara Westwood Diehl (Maryland) is founding editor of The Baltimore Review. Her fiction and poetry have been published in a variety of journals, including Delmarva Review, Quiddity, Potomac Review (Best of the 50), Measure, Little Patuxent Review, SmokeLong Quarterly, Gargoyle, Superstition Review, Rivet, Per Contra, Thrush Poetry Journal, Tishman Review, The MacGuffin, and Ellery Queen Mystery Magazine.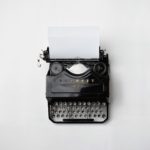 Max Roland Ekstrom's (Vermont) poetry has appeared recently in Hubbub and Confrontation, among other journals. His work is anthologized in Except for Love: New England Poets Inspired by Donald Hall. He holds an MFA in Creative Writing from Emerson College. He lives in Vermont with his wife and three children.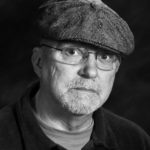 R. H. Emmers (Pennsylvania) has worked as a journalist, private investigator and a crisis communications consultant. But he says he finally succumbed to his first love, fiction writing. His stories have appeared in a number of literary magazines, and he's writing a novel. He lives in the northern Pennsylvania woods with his wife Rosetta and dog Casey.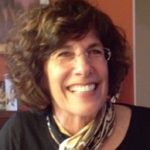 Irene Fick's (Delaware) second collection of poetry, The Wild Side of the Window, was published by Main Street Rag (2018). Her first, The Stories We Tell (The Broadkill Press), received a first-place award from the National Federation of Press Women. Her poems have been published in Poet Lore, Gargoyle and The Broadkill Review.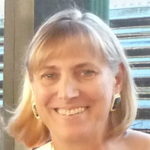 Charlene Fischer-Jehle (Delaware) taught physical education and health in Bethesda for thirty-five years before retiring to the Delaware shore. She began writing a book of letters to her daughter before she was born and continued until her 21st birthday. Now, she says she is pursuing writing more seriously and has published in the Washington Post.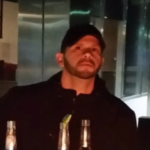 Marvin Jonathan Flores (Virginia) is a first generation American whose parents emigrated from El Salvador during the Salvadoran civil war. He began writing at the age of nineteen, shortly after his best friend died in a car accident. Flores currently resides near Washington D.C. in Falls Church, Virginia, where many of his stories and poems take place.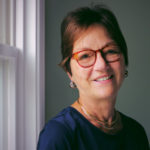 Katherine Gekker's (Virginia) poems have been published in Delmarva Review, Little Patuxent Review, Broadkill Review, Poetry South, Apple Valley Review, and other journals. Two composers have set her poems to music: "…to Cast a Shadow Again" by Eric Ewazen, and "Chasing the Moon Down" by Carson Cooman. Her collection In Search of Warm was published by Glass Lyre Press (2019).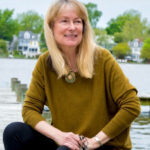 Meredith Davies Hadaway (Maryland) is a featured writer in this issue of Delmarva Review. She is the author of three poetry collections: Fishing Secrets of the Dead, The River is a Reason, and At The Narrows (winner of the 2015 Delmarva Book Prize for Creative Writing). She holds an MFA in Poetry from Vermont College of Fine Arts. Hadaway is a former Rose O'Neill Writer-in-Residence and chief marketing officer at Washington College.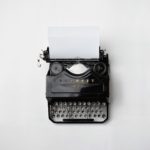 Alamgir Hashmi (New York) has published numerous books of poetry and literary criticism and has taught as a university professor in North America, Europe, and Asia. In addition to Delmarva Review, his work has appeared in anthologies and journals including Poetry Review, New Letters, Prairie Schooner, Oxford Poetry, The New Quarterly, New Statesman, Chicago Review, Contemporary Review, Edinburgh Review, Paris Voices, and Connecticut Review. He is a Pushcart Prize nominee and a Rockefeller Fellow.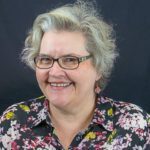 Christine Higgins (Maryland) has been the recipient of a Maryland State Arts Council award for both poetry and non-fiction. Her work has appeared in Poetry East, Earth's Daughters and Naugatuck River Review. She is co-author of In the Margins (Cherry Grove, 2017). Her new poetry collection, Hallow, is set for publication in March 2020 (Cherry Grove).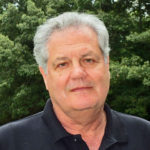 Mark Jacobs (Virginia) has published five books and more than 130 stories in magazines including The Atlantic, Playboy, The Baffler, The Iowa Review, Evergreen Review, and Delmarva Review. His stories are forthcoming in The Hudson Review and several other publications. Website: markjacobsauthor.com.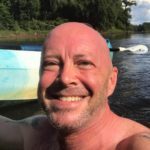 Chris Jansen (Georgia) says he has been a nursing home janitor, a paramedic, an IT guy, and, up until recently, a very dedicated heroin addict. He currently lives in Athens, Georgia, where he teaches boxing and cares for a disinterested guinea pig named Poozybear. He has a degree in molecular biology from the University of Georgia.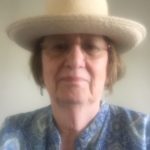 Marilyn R. Janus (Delaware) was raised on the New Jersey shore and now lives on the Delaware shore. Words and music have guided her life as a church musician, a traveler and a writer of memoirs and poems. Firewalking, in this edition of Delmarva Review, is her first published short story.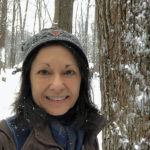 Sylvia Karman (Maryland) is a writer in Ellicott City who hikes whenever and wherever possible. She says that like the loons, she and her husband return every spring to the Adirondacks to hike and kayak until mid-autumn. Retired from a career in public policy, she is completing her first novel. Her poems in this edition of Delmarva Review are her first poems in publication.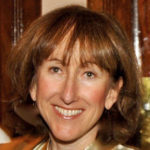 Kerry Leddy (Maryland) is co-chair of New Directions in Writing. Her essays have appeared in: The New York Times, The Washington Post, Zone 3, Washingtonian Magazine, Voice, Intima, The Account Magazine. She is co-author of psychology books: Wearing my Tutu to Analysis and Other Stories (2011) and The Therapist in Mourning: From the Faraway Nearby (2013) both from Columbia University Press, and Who's Behind the Couch (2017, Routledge). She is currently writing a novel, Ghostmother. Website: www.drkerrymalawista.com.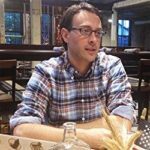 Christopher Linforth (Oklahoma) has published nonfiction in The Millions, Whiskey Island, The Dallas Review, South Dakota Review, and other literary magazines.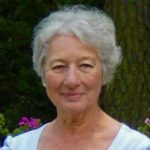 Barbara Lockhart (Maryland) received her MFA from Vermont College and is the recipient of two Maryland State Arts Council awards for excerpts from her novel, Requiem for a Summer Cottage, and her short stories. Her historical novel, Elizabeth's Field, received an Independent Publishers Book Silver Medal Award, and her collection of short stories, The Night is Young, won finalist in the National Indie Excellence Awards. She is the author of four children's books as well as a manual on children's literature used nationwide, Read to me, Talk with me.
Caroline Maun (Michigan) is associate professor of English at Wayne State University, in Detroit. She teaches creative writing and American literature and is the Interim Chair. Her poetry publications include The Sleeping (Marick Press, 2006), What Remains (Main Street Rag, 2013), and two chapbooks, Cures and Poisons and Greatest Hits, both published by Puddinghouse Press. Her poetry has appeared in The Bear River Review, The MacGuffin, Third Wednesday, Peninsula Poets, and Eleven. Website: www.carolinemaun.com.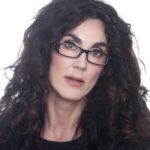 Kristina Morgan (Arizona) received an MFA in creative writing and poetry from Arizona State University. Her creative nonfiction essay Hospital Visit Number 19 appeared in Delmarva Review in 2017 and was nominated for a Pushcart Prize. Her poetry has appeared in LocustPoint, Open Minds, and The Awakening Review. Her book-length memoir Mind Without a Home:  A Memoir of Schizophrenia was published by Hazelden in 2013. She lives in Scottsdale with her two cats, Grams and Annie.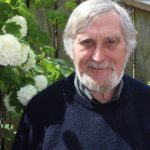 James Norcliffe (New Zealand) has published nine collections of poetry including Shadow Play (2013) and Dark Days at the Oxygen Café (VUP, 2016). Recent work has appeared in Landfall, Spillway, The Cincinnati Review, Salamander, Gargoyle and Flash Fiction International (Norton, 2015). A new collection Deadpan (Otago University Press) will be published in 2019.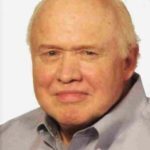 James O'Sullivan (Maryland) is Fiction Coeditor of the Delmarva Review. He received an M.A. in writing from Johns Hopkins University and a Ph.D. in English literature from the University of Connecticut. He has worked as an attorney, teacher, and science writer. His fiction and poetry have appeared in Sheepshead Review, Regardie's Magazine, and the Laurel Review.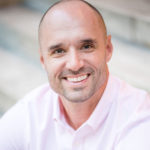 Brice Particelli (New York) is a 2017 NYSCA/NYFA Artist Fellow in Nonfiction with the New York Foundation for the Arts and the co-editor of America Street: A Multicultural Anthology of Stories (Persea Books, 2019). He is currently writing his first novel, Nakimoa, a love story set in Kiribati. He earned his Ph.D. from Columbia University and teaches at Pace University. Website: www.briceparticelli.com.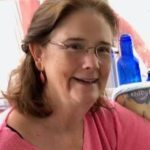 Suzi Peel (Maryland) is an editor on the Eastern Shore, following careers in education and global public health in Europe, Africa and the USA. As a collaborative editor, she assists local poets, authors, and researchers in gaining a greater mastery of craft and creativity in developing their work. She has edited several award-winning books and looks forward to new collaborations.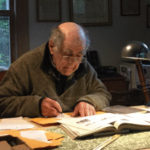 Simon Perchik (New York) is an attorney whose poetry has appeared in The New Yorker, The Nation, Partisan Review, Delmarva Review, and elsewhere. His writing is known for his highly personal, non-narrative style. His poetry collection Hands Collected was long listed for the 2000 National Book Award for Poetry. Website: http://www.simonperchik.com.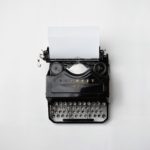 Ron Riekki's (California) books in 2019 include: Posttraumatic: A Memoir (Hoot 'n' Waddle), Undocumented: Great Lakes Poets Laureate on Social Justice (Michigan State University Press, with Andrea Scarpino), and The Many Lives of The Evil Dead: Essays on the Cult Film Franchise (McFarland, with Jeff Sartain).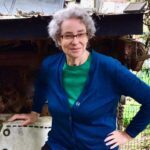 Kim Roberts (District of Columbia) is the author of A Literary Guide to Washington, DC: Walking in the Footsteps of American Writers from Francis Scott Key to Zora Neale Hurston (University of Virginia Press, 2018) and five books of poems, most recently The Scientific Method (WordTech Editions). She is founding editor of Beltway Poetry Quarterly and is featured in podcasts sponsored by the Library of Congress and the National Endowment for the Arts. Her website is: www.kimroberts.org.
David Salner's (Delaware) writing appears in recent issues of Threepenny Review, Ploughshares, Salmagundi, Beloit Poetry Journal, Prairie Schooner, North American Review, and previously in Delmarva Review. His fourth book, The Stillness of Certain Valleys (2019, Broadstone Books), includes two poems first published in Delmarva Review. His third book is Blue Morning Light (2016, Pond Road Press). Salner has worked as an iron ore miner, steelworker, machinist, and longshoreman. He has a MFA from the University of Iowa and is working on a novel about the sandhogs who built the Holland Tunnel. Website: www.DSalner.wix.com/salner.

Martin Shapiro (Maryland) is the Humanities Librarian at American University, in Washington, D.C. He has lived in Kansas City, Pittsburgh, and New York City. Currently, he resides in Chevy Chase, Maryland.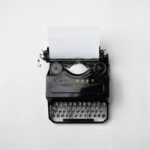 Allen Stein (North Carolina) was born in the Bronx and teaches in the English department at North Carolina State University. His poems have been published in over twenty journals, among them Salmagundi, Delmarva Review, Poet Lore, Willow Springs, New Ohio Review, and The South Carolina Review. His short fiction has also been published in literary journals.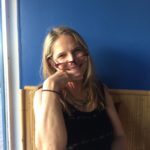 Catherine Stratton (New Jersey) is a writer and filmmaker living in Hoboken. She says she is submitting work to literary journals for the first time and plans to continue working on her craft until she takes her last breath.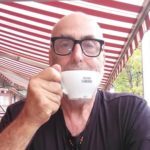 Richard Stuecker (Kentucky) is a poet, essayist, playwright, and teacher. Presently, he is also a student at the Bluegrass Writer's Studio MFA program at Eastern Kentucky University. His poems have appeared in Pegasus and Thinker; essays in Crambo and Louisville Magazine; and his book reviews in The Courier-Journal. A collection of essays on aging, Vibrant Emeritus, was published in 2014 by John Hunt Publishing (London).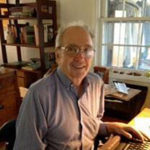 Gerald F. Sweeney (Maryland) is the Review's Book Section Editor and past president of the Eastern Shore Writers Association. He is a veteran and a graduate of Michigan. A retired NY magazine executive, he has just completed the final novel in a seven-book series called The Columbiad that follows one family through the 20th Century, The novels include: Eagles Rising, First Lights, Crashing into Sunrise, A Tournament of a Distinguished White Order, Comes the Electric Circus, Yo Columbia! and Wizard Ho!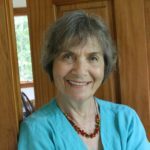 Merideth M. Taylor (Maryland) is professor emerita of theater and dance at St. Mary's College of Maryland. She has received awards in directing, playwriting, screenwriting, and historical documentation, and her plays have been produced in Washington, DC, New York, and Valdez, Alaska. Listening In: Echoes and Artifacts of Maryland's Mother County, her book of photos and stories, was released in June, 2018.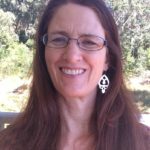 Alison Thompson (New South Wales, Australia) is an award-winning Australian writer whose poems and stories have been published internationally. She was selected for an Art Omi: Writers Residency (Spring 2019). Alison is a member of the Kitchen Table Poets, based in the Shoalhaven region of NSW. Her chapbooks Slow Skipping (2008) and In A Day It Changes (2018) were published by PressPress. Website: alisonthompsonpoetry.wordpress.com.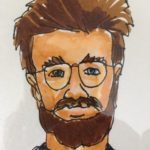 Sam VanNest (Maryland) graduated from St. Mary's College of Maryland and has a MA in English from University of Oregon. He likes to laugh without guilt, doesn't like nostalgia, likes open mics, and doesn't like podiums. He loves the Chesapeake artists' community, has never liked Ferris wheels, likes certain kitsch, doesn't like assumptions, and likes being. He lives on the Eastern Shore.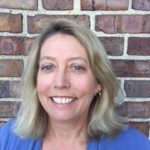 Beth Oast Williams (Virginia) is a student with the Muse Writers Center, in Norfolk, Virginia. Her poetry has appeared in or is upcoming in Lou Lit, West Texas Literary Review, Wisconsin Review and Glass Mountain. Her poetry was nominated for a Pushcart Prize in 2019.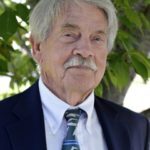 Harold O. Wilson (Maryland), Fiction Coeditor of Delmarva Review, lives with his wife Marilyn on Kent Island, Maryland's Eastern Shore. He is the author of The Night Blooming Cereus and Other Stories and publishes short stories, literary criticism, and poetry on his website: www.haroldowilson.com. In addition, he hosts Delmarva Public Radio's Delmarva Today: Writer's Edition and Delmarva Radio Theatre: www.delmarvapublicradio.net.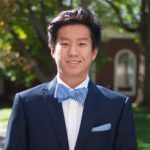 David H. Xiang (Missouri) is a poet and student of history and science at Harvard College where he has taken workshops from poets Jorie Graham and Josh Bell. He serves on the poetry board at The Harvard Advocate, the oldest continuously published college art and literary magazine in the United States. He started writing poetry as a freshman in high school, after attending the Kenyon Review Young Writers Workshop. In 2015, he was selected as a National Student Poet. His inaugural poetry reading was at the White House, at the invitation of former First Lady Michelle Obama.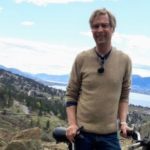 Terence Young (British Columbia, Canada) is a co-founder and former editor of The Claremont Review, a literary magazine for young writers. His most recent book is a collection of short fiction, The End of the Ice Age (Biblioasis, 2010). He lives in Victoria, British Columbia.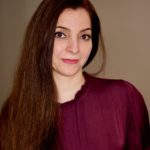 Sepideh Zamani's (Maryland and Iran) essays, short stories, and novels focus on immigration and exile, gender inequality, and the life of ethnic and religious minorities under forced assimilation. Her first collection of short stories, Barbuda, was published in Farsi, in 2016. Two of her books are forthcoming in 2019. She was born in Iran, in 1973, graduated from law school in 1999, and moved to United States a year later.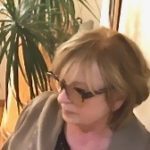 Andrena Zawinski's (California) poetry has received accolades for lyricism, form, spirituality, and social concern. Her latest collection is Landings (Kelsay Books). Other books include Something About and Traveling in Reflected Light. A long-time feminist and teacher of writing, she founded and runs the San Francisco Bay Area Women's Poetry Salon and is features editor at PoetryMagazine.com.