Meet Our Editors
While we've taken very different journeys to Delmarva Review, our editors share in common a passion for great literature, fine art, and the joy of bringing new and seasoned voices to life.
Wilson Wyatt, Jr.
Executive Editor &
Delmarva Review Literary Fund Chairman
Wilson is a founder and the Executive Editor of Delmarva Review. He has been a seminar leader and on the board of The Writer's Center, in Bethesda. He is past president of the Eastern Shore Writers Association, and the past coordinator of the Bay to Ocean Writers Conference. He was the senior officer for corporate communications and public policy at three international corporations. After college at Sewanee (University of the South), he was a reporter at The Courier-Journal, in Kentucky. In addition to writing, he is an avid photographer, with two published books of photography: YOSEMITE-Catching the Light (2011) and CHESAPEAKE-Catching the Light (2013). Website: WilsonWyattJr.org.
Bill Gourgey
Bill designs and publishes Delmarva Review. He has been published in WIRED, OneZero, and Popular Science. His novels include the Glide Trilogy, winner of the Beverly Hills Book Award in Science Fiction (2014), and Cap City Mysteries, a young adult mystery-thriller series. A former IT consultant to Fortune 500 companies, he teaches Science Writing at MIT's Office of Engineering Outreach and at Johns Hopkins Advanced Academic Programs. He lives in Washington, DC. Website: https://gourgey.com.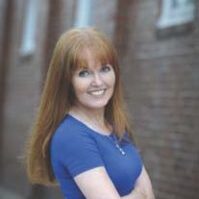 Anne Colwell
Delmarva Review's Poetry Editor, Anne is a professor of English at University of Delaware. She won the 2020 Individual Artist Fellowship for Established Literature: Creative Nonfiction, from the Delaware Division of Arts, and the 2013 Emerging Artist in Fiction Fellowship for her novel, Holy Day. Her poetry collections include Mother's Maiden Name (2013) and Believing Their Shadows (2010, both by Word Poetry). Her book about Elizabeth Bishop's poetry, Inscrutable Houses: Metaphors of the Body in the Poems of Elizabeth Bishop, was published by the University of Alabama Press.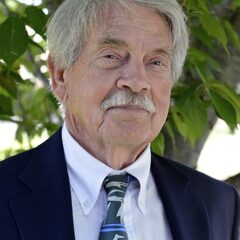 Harold O. Wilson
Hal lives with his wife Marilyn in Chester, on Maryland's Eastern Shore. He grew up in Delray Beach, Florida and spent a portion of his youth in the Saint Mary's river region of north Florida. After studying at Wake Forest University and Andover NewtonTheological School, Hal worked in the community development field at local, national, and international levels. During that period he published numerous articles on affordable housing and finance. In 2003 he retired and began writing poetry and fiction.
The Queen Anne's County Arts Council has recognized Hal's poetry with several awards. His primary interest in fiction is to explore the ways in which individuals seek to define themselves in a hostile world. His treatment of their success and failures in The Night Blooming Cereus and Other Stories has been hailed as a tour de force by readers from all walks of life. Hal's second novel, A Taste of Salt, has been widely acclaimed. Website: http://haroldowilson.com.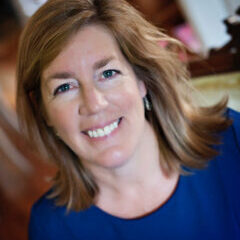 Lee Slater
Lee Slater directs the World Cultural Studies degree program at Old Dominion University. She brings her joy of teaching abroad—in France, Rwanda, Senegal, and Japan—to ODU, advancing cultural exchange and understanding. She teaches global communication, human rights in world literature, and French. She holds a Ph.D. from Brown University and her published writing includes translated works, academic articles, essays, and poetry.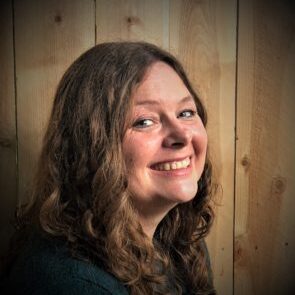 Ellen Brown
Ellen is a Midwest native. After receiving her undergraduate degree in Environmental Studies from the University of Minnesota, Ellen started her writing career as a communicator for businesses and organizations focused on environmental issues and social change. A graduate of the MA in Science Writing Program at Johns Hopkins University, she currently lives in Duluth, Minnesota, where she writes about nature and explores the Northwoods with her husband and dogs. http://www.ellenlbrown.com.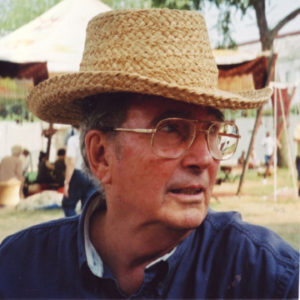 Gerald F. Sweeney
Jerry is a past president of the Eastern Shore Writers Association. He is a veteran and a graduate of Michigan. A retired NY magazine executive, he recently completed the final novel in a seven-book series called The Columbiad that follows one family through the 20th century. The novels include: Eagles Rising, First Lights, Crashing into Sunrise, A Tournament of a Distinguished White Order, Comes the Electric Circus, Yo Columbia! and Wizard Ho! Website: http://www.geraldfsweeney.com/.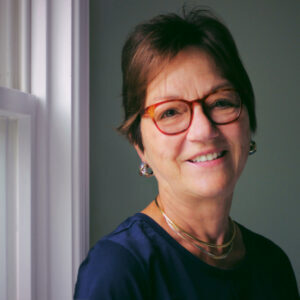 Katherine Gekker
Katherine Gekker (Virginia) is the author of In Search of Warm Breathing Things (Glass Lyre Press, 2019). Her poems have been published in Delmarva Review, Little Patuxent Review, Broadkill Review, Poetry South, Apple Valley Review. Her work has been nominated for a Pushcart Prize and Best of the Net. Her poems, collectively called "…to Cast a Shadow Again," have been set to music by composer Eric Ewazen. Composer Carson Cooman has set a seasonal cycle of her poems, "Chasing the Moon Down," to music. Website: www.katherinegekker.com.
Judith Reveal
Judith is a freelance editor who has provided editorial assistance for twenty years to authors of fiction, nonfiction, and essays. She is an award-winning author of fiction and nonfiction. Reveal is also a book indexer and past member of the American Society for Indexing, where she was editor of the quarterly journal, Keywords. She writes book reviews for the New York Journal of Books. Judy is a past president of Eastern Shore Writers Association and the Maryland Writers Association. She is Managing Editor for "Crisis, Stress, and Human Resilience: An International Journal." Her website is www.justcreativewriting.com.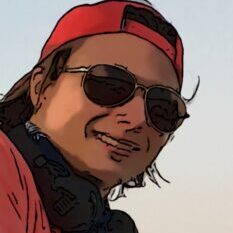 Sawyer Gourgey
Assistant Website Manager
Born and raised in New Jersey and moved to Washington, DC when he was six.  Has had an affiliation and love for the Chesapeake area his whole life. Currently, a high school student in Washington, DC.  Like his father, Bill, he takes an interest in technology but unlike him doesn't aspire to write the Great American novel.  He helps to manage the Delmarva Review website and hopes to help his literary elders discover a thing or two about technology.
Contact Us
We love to hear from our readers and contributors!